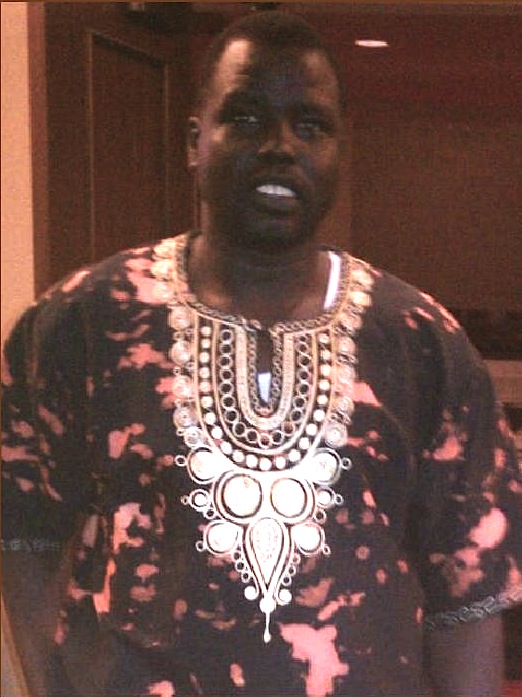 In 2007 Gabriel Atem Wal one of the Lost Boys of the Sudan who had been relocated to Fort Worth, TX, keeping in touch with his nieces, nephews, and other orphaned refugees through correspondence, challenged them to do well in school as he knew this is the only avenue for a better life for them. The reason for this is they are still refugees in Kitale, Kenya. Gabriel told them if they did well in school he would try and help them gain access to a private school education at a boarding school there in Kitale, Kenya.
The educational facilities and education they were receiving then was very rudimentary, minimal and would have limited their success in future life. The good news is that all of the children took up the challenge and scored very well in their classes and met the requirements Gabriel set out for them.
Now it was Gabriel's turn to work hard for them. The problem, Gabriel worked full time for Catholic Charities Ministry and was attending college at Texas Wesleyan University taking 12 hours in various subjects. Even with very limited funds he still sent money home to them every month.
After 2 years with the help of his small group at his church and the Adera Foundation enough money was raised and a program created. Some of the hurdles overcome while creating the program:
Finding someone to test the children to see what the proper grade the children should be in. (A former superintendent of schools was found to test the children)
Identifying the best schools / boarding schools and/or vocational schools for the children. (Former Superintendent & Adera Foundation)
Ensuring the transfer payment to the schools would be used for his nieces and nephews. (Pastor found to monitor this and children's progress in school and spiritually)
Finding a pastor to monitor the children's treatment and progress at these schools. (Pastor Isaac Libese designated and who was known to Gabriel previously)
An Adera employee to evaluate the program periodically and keep pastor accountable. (Alamayhue an Adera Foundation employee in Ethiopia who would periodically travel to Kitale)
All this having been accomplished and initial funds being raised for the children to start their first semester Gabriel's Promise was fully realized.
Now Gabriel needs help to raise these funds. These funds will help to insure his nieces, nephews, and other orphaned refugees obtain a launching pad to a better life for them for now and the future!
2 Corinthians 8:11 – "Now finish the work, so that your eager willingness to do it may be matched by your completion of it, according to your means."